My pharmacy generates 35% gross profit, year after year and yours can, too.
Increase your pharmacy's gross revenue by
creating new revenue streams. leveraging existing relationships. establishing collaborative practice agreements.
The vision of DWS Health Care Consulting is to educate and empower pharmacists to use their clinical knowledge to provide the highest level of patient care and develop a financially sustainable, outcomes-based business model.
Increase revenues and gross margins by 10% or more!
Dennis Song, RPh, CHC Owner, Flower Mound Pharmacy
As a community pharmacy practitioner for more than 30 years, I understand the challenges facing independent pharmacy owners today. Shrinking insurance reimbursement, new DIR fees, and increased regulations have drastically reduced gross margins. My business development system will introduce you to new revenue streams and walk you step-by-step through the process of implementing these offerings in your practice.
Take Your Business to the Next Level With Personalized Instruction
DWS Revenue Multiplier Program
Take advantage of one of two of our proven systems to grow your business
Continuing Education Credits
Earn up to four continuing education credits with my business training program.
Keynote Speaking & Group Classes
Contact me for your corporate or industry events throughout the United States.
From Independent Pharmacies
"Dennis is an innovator and has found niche offerings to meet the needs of patients in his community through nutrition, compounding, testing and other services. So excited to hear that he is now working to help other pharmacy teams generate alternative revenue leveraging their clinical skills."
"Dennis is a widely recognized thought leader in the pharmacy industry. Having operated a successful practice for over 20 years, he has perfected pharmacy's role in providing integrated healthcare and, more importantly, better health. Offering therapeutic supplements, health screenings, and collaboration with other healthcare professionals, Dennis provides better outcomes for his patients and a broader revenue stream for his pharmacy. Having held numerous industry leadership positions, including serving on McKesson's Independent Advisory Board, Dennis has blended the 'best of best practices' into a proven pharmacy model that is vital for the future of healthcare."
"I've known Dennis for years and I have always appreciated how much he cares about independent pharmacy. He is a leader and highly involved in numerous pharmacy organizations. In a quickly changing industry, Dennis always has a keen sense of what is around the corner. Myself and other industry leaders have often relied on him for guidance. But what really sets Dennis apart is his interest in educating others. He really enjoys sharing his knowledge and expertise. Dennis has the ability to teach others thoughtfully, clearly, and with a purpose."
Increase Gross Revenues by
Independent Pharmacists taking advantage of programs
Continuing Education Credits EArned
Speaking Engagements and Group Classes Given
Dennis W. Song, RPh, CHC
The owner or Flower Mound Pharmacy & Herbal Alternatives, Dennis Song has been a community pharmacy practitioner for over 30 years. He is certified in Phytomedicinals and Alternative Medicine and is the only integrative pharmacy practitioner in the southern Denton county area. In 2003, he was awarded "Innovative Pharmacist of the Year" by Texas Pharmacy Association.
Dennis currently owns and operates a wellness-oriented pharmacy that integrates a traditional practice with natural medicines and alternative therapies, such as acupuncture, nutritional, chiropractic, homeopathy and massage therapy. He teaches monthly diabetes education classes collaboratively with a Certified Diabetes Educator in the pharmacy. Dennis is also a APhA Certified Community Pharmacist Immunizer and provides cholesterol testing, cardiovascular screening, smoking cessation programs and private nutritional and herbal consultations.
Dennis is on AbbVie's speaker's bureau, the University of Texas School of Pharmacy Dean's Advisory Committee, Amerigroup's Practitioner Advisory Committee, and DFW Regional Clinical Coordinator for TPA's Medicaid MTM Asthma Project. He previously served as the President of the Texas Pharmacy Association from 2010-2011 and is a 1982 graduate of The University of Texas School of Pharmacy.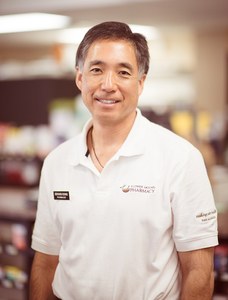 Dennis Song, RPh, CHC
Owner, Flower Mound Pharmacy
As the founder and owner of Flower Mound Pharmacy and FM Specialty Foods in Flower Mound, Texas, Dennis Song has helped thousands of customers find the path to good health. Now, he brings his expertise to the business community to help other independent pharmacy owners achieve financial security with the Revenue Multiplier Program for Independent Pharmacies.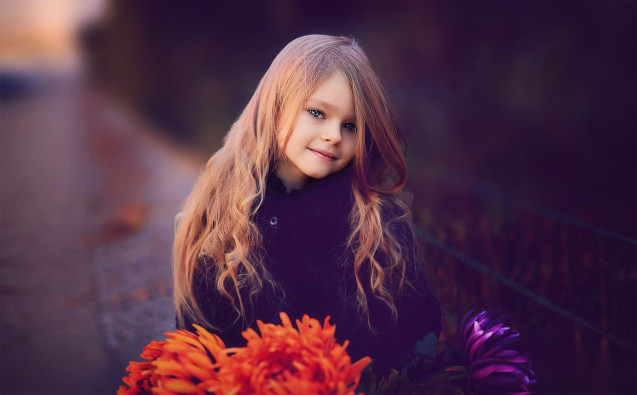 Are dietary supplements safe to give to my children? Are…
Using the information below please contact us for private consultation, group classes, keynote speaking, or my Revenue Multiplier Program.